Imagine if there was a sensor that could be installed on standard or escape route sliding doors and could be used as a side screen safety sensor also.
What if your installation and service teams only needed to bring one sliding door sensor model to site to cover all eventualities.
The Hotron SSR-3-ER is the sensor you need to simplify your business.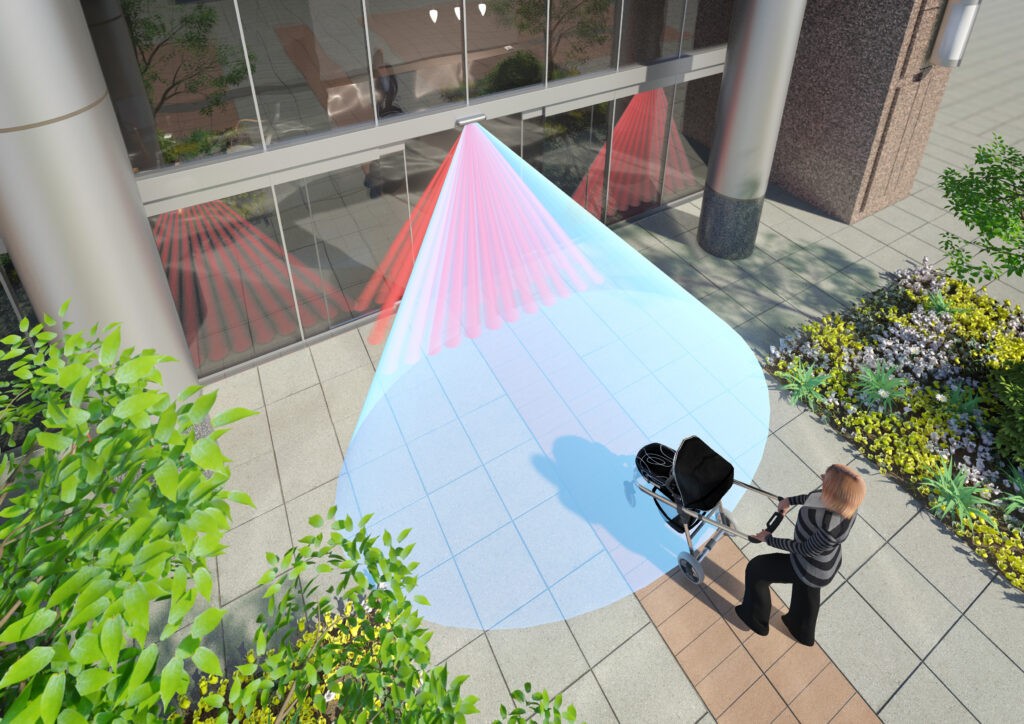 Suitable for mounting heights of up to 3.5m.
Provides pedestrian safety in front of and inside the moving door leaf.
Mechanical relay output for standard sliding doors and current/frequency outputs for escape route doors.
Reduced door hold open times through cross traffic filtering and uni-directional detecting technology.
Configure the SSR-3-ER as a single row infrared sensor for side screen safety applications.
As with every Hotron sensor, the SSR-3-ER is designed with ease of installation in mind.
Contact us today to find out more or to discuss testing a sample.