Large Detection Area

Large detection distances ensure timely openings for doors approached by shopping trolleys or fast moving traffic.
Ideal for airports, DIY stores, garden centres, etc.
Energy Efficiency

Unidirectional detecting technology reduces building energy losses by as much as 20%.
Pedestrian Safety

Door Learn technology provides unrivalled pedestrian safety.
3-row infrared safety curtain protects pedestrian inside and around the door close zone.
Monitored safety system.
Reduced Time Onsite

Installation instructions clearly printed on the sensor body.
Factory pre-set dipswitch settings to conform to EN16005.
Intelligent software prevents false door activations.
One piece sensor body construction prevents parts getting lost or broken during installation.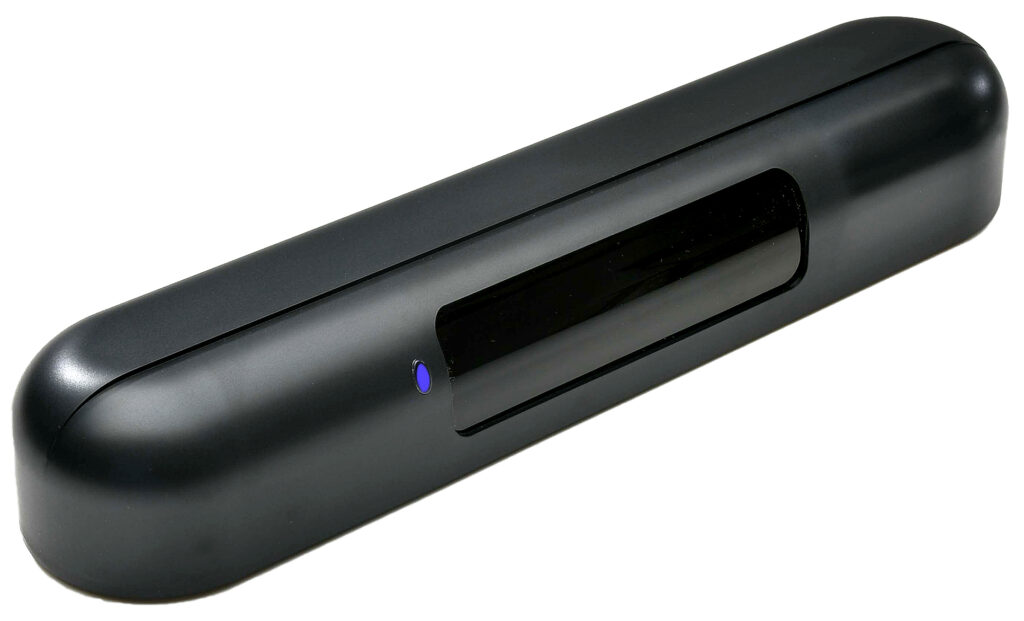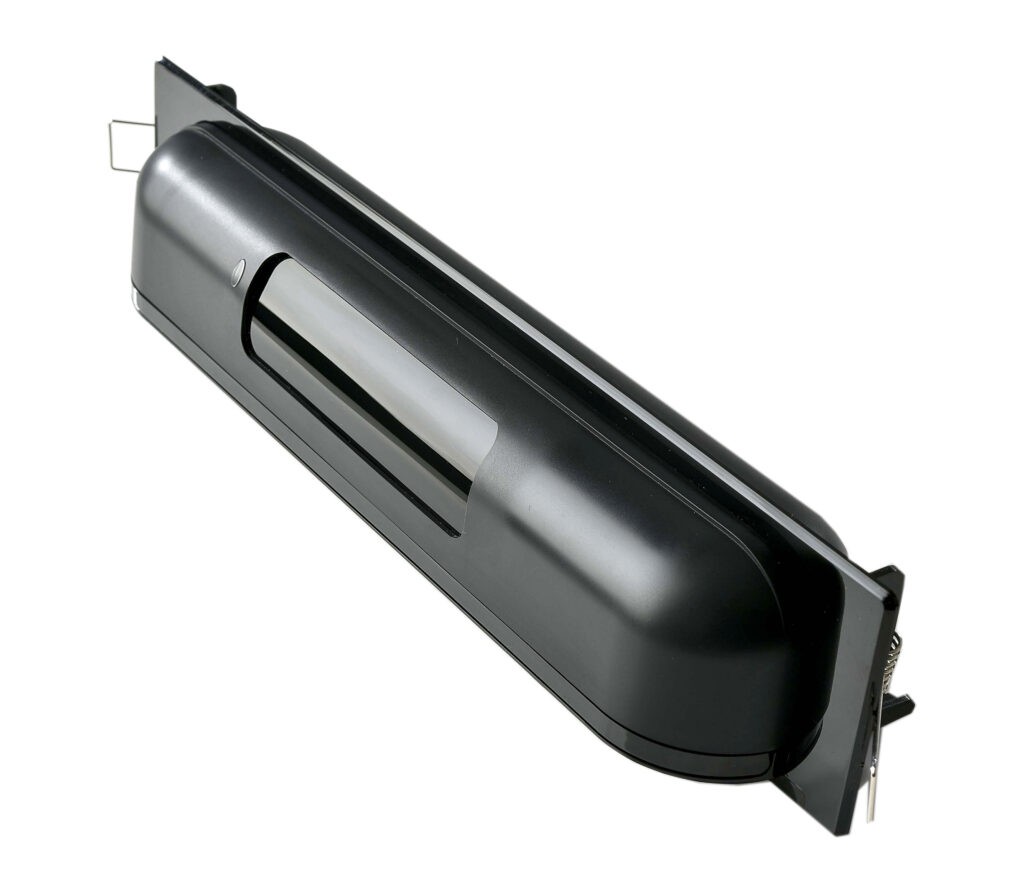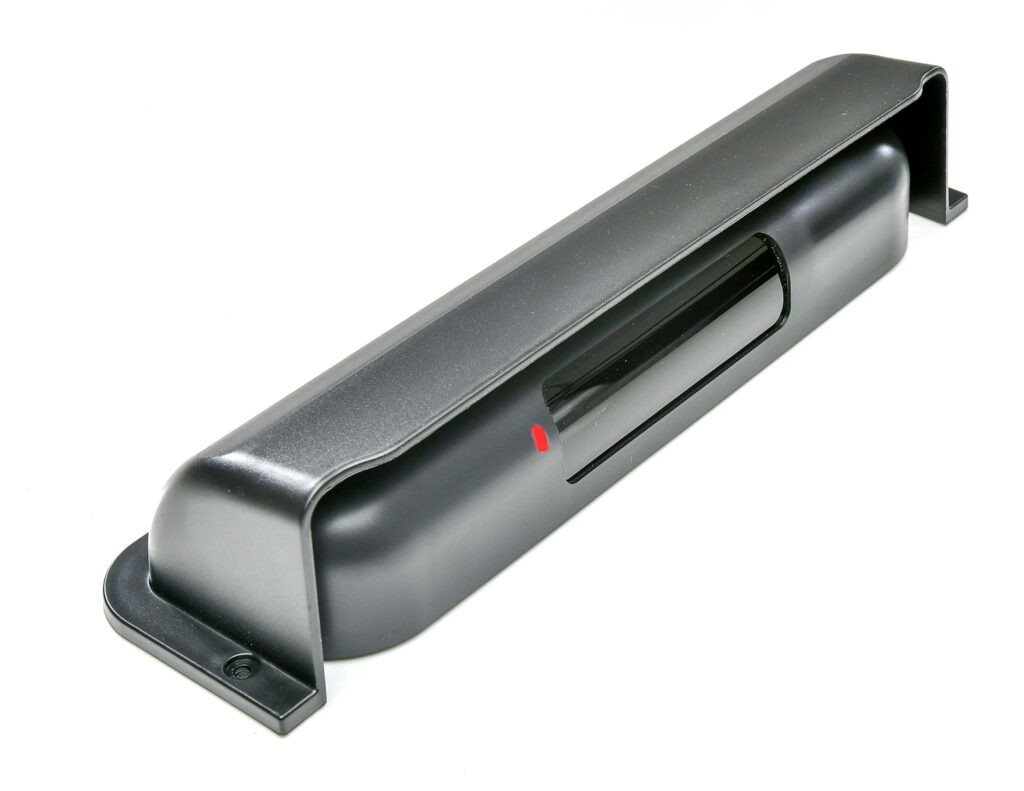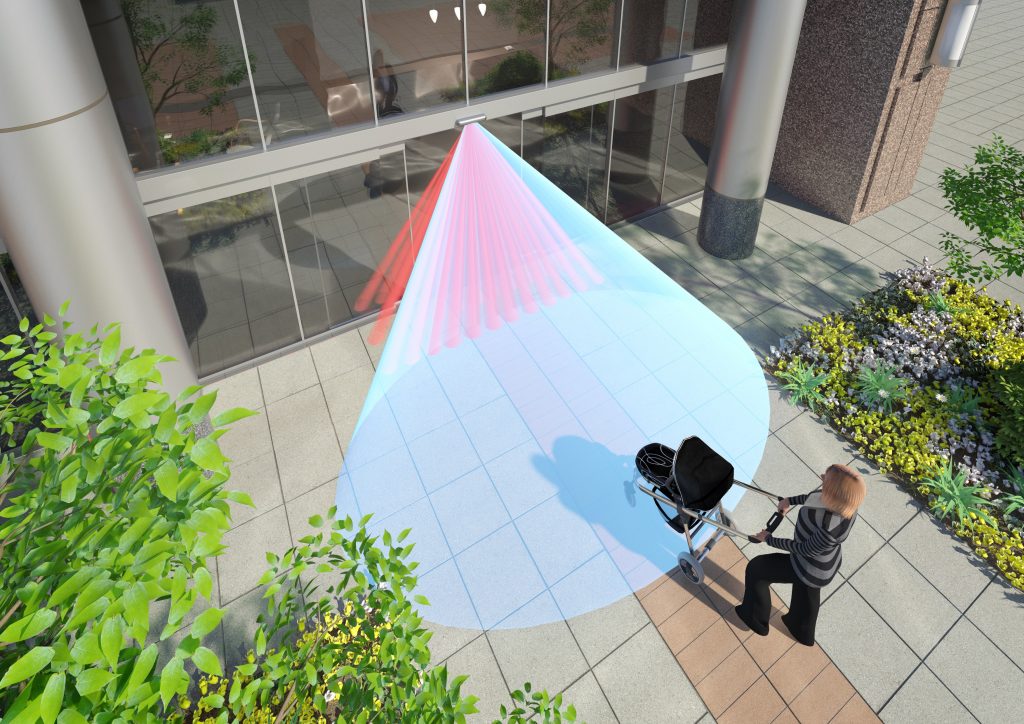 Model

SSR-3: Dual Relay Output Automatic Door Activation + Monitored Safety.

Detection Method

Microwave Motion Detection, K-Band + Active Infrared Detection

Installation Height

2000mm to 3200mm (6.5ft to 10.5ft)

Sensor Dimensions

265mm (W), 60mm (H), 43mm (D)

Presence Timer

2s, 30s, 1min and infinity (Active Infrared 3 rows)

IP Rating

54

Power Supply

12 to 24V AC or DC ± 10%

Power Consumption

AC12V-2.5 [VA] (Max), DC12V-150 [mA] (Max)

Operating Temperature

-20°C to +60°C (-4°F to 140°F)

Weight

254g (0.56 lbs)

Available Colours

Black: Product Code = SSR-3/BL. Silver: Product Code = SSR-3/S.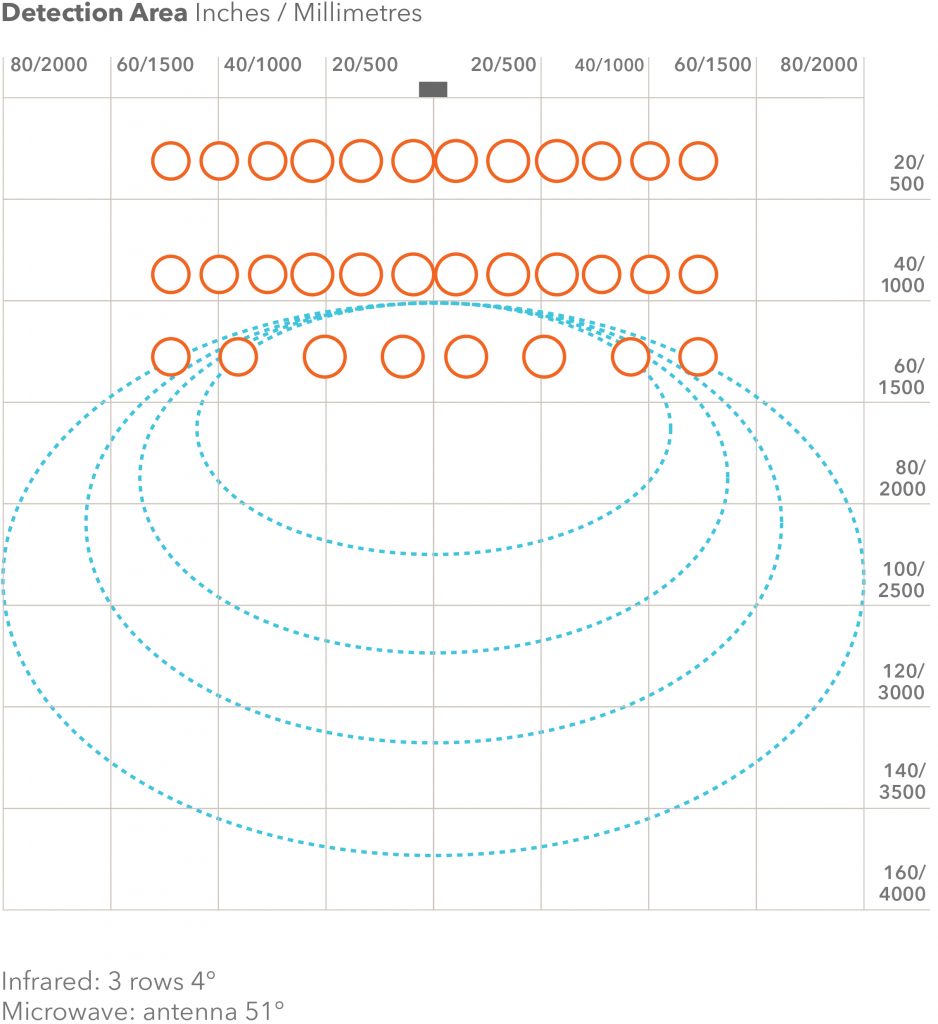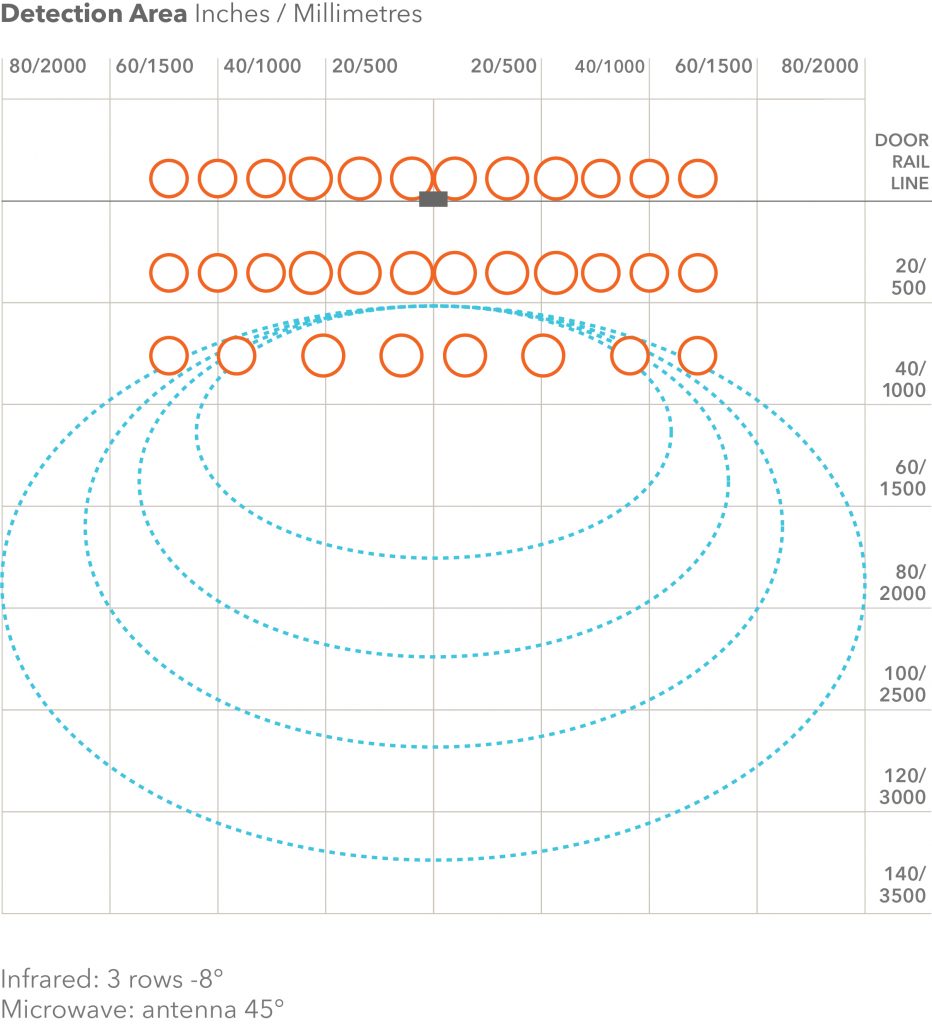 HA-130
Internal mounting bracket
UTB
Under transom bracket
BF-2 Spotfinder
Infrared spot finder tool
COV-SSR-3/BL
Black sensor cover for SSR-3