Our ultra-reliable SSR-3 sensor combines microwave technology for door opening, with Hotron's tried and tested active infrared safety technology.
Enhanced safety and door opening performance, combined with post purchase cost savings make SSR-3 the ideal sliding door sensor.
Here's 4 good reasons to choose the Hotron SSR-3 sensor
1/ Increase Pedestrian Safety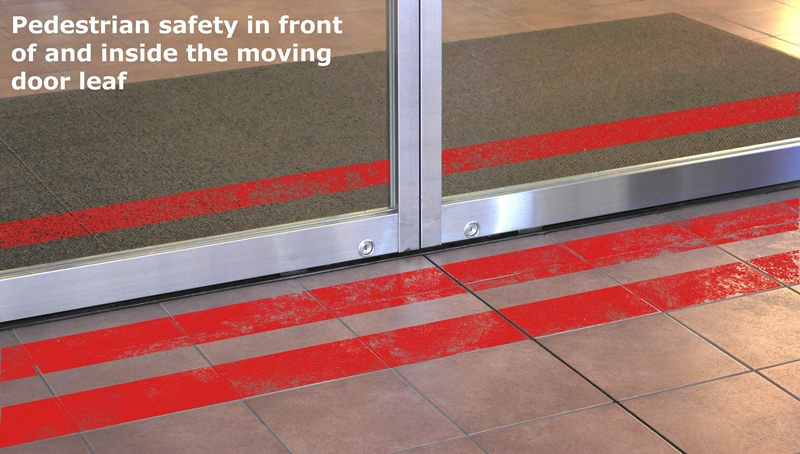 Our industry leading, three row static presence detection technology, protects pedestrians not only in front of, but also between the dangerous moving door leaves.
Ground breaking "door learn" technology allows row 1 to be focused inside the door close area without detecting door movement.
2/ Eliminate return site visits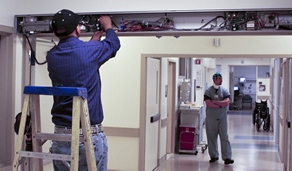 Forty six years experience designing and manufacturing automatic door sensors means that costly sensor related return site visits, which are generally caused by an inability to deal with reflections, extremes in weather, or drifts in sensor settings, become a thing of the past.
3/ Timely door opening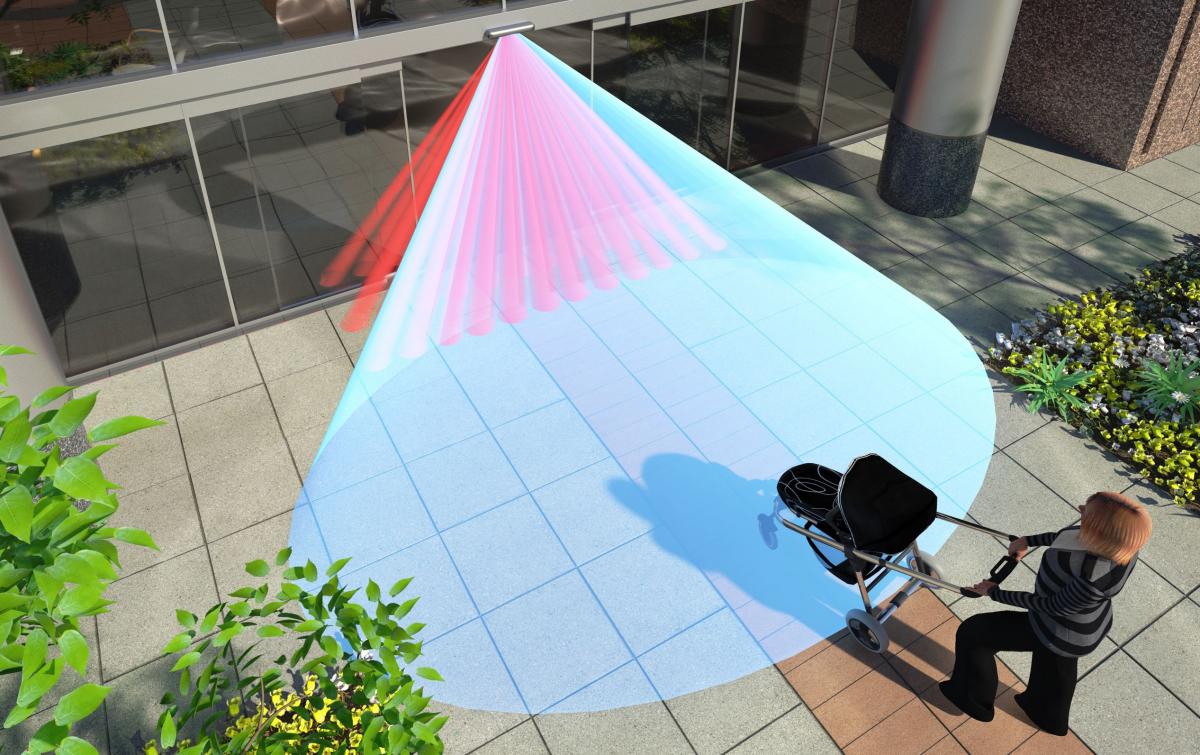 The SSR-3 is ideally suited to door installations where pedestrians often approach the door at speed pushing a trolley.
The radar sensor (shown in blue) ensures timley door opening, whilst the infrared sensor (shown in red) serves the dual purpose of protecting pedestrians, and opening the door for pedestrians approaching the door at acute angles.
4/ Robust & easy to Install

Dont waste time looking for installation instructions or playing with a remote control onsite.
The SSR-3 uses simple, EN16005 pre-configured dip-switch settings, with all installation and wiring instructions clearly printed on the sensor body.
Fully encased electronics prevent accidental sensor damage during installation.
Visit the SSR-3 product page for more details by clicking here, or contact us at info@hotron.com to arrange to test the SSR-3 sensor.