Wide Detection Area

6m wide x 4m deep detection area ensures timely detection of fast moving traffic approaching all types of industrial door.
Pedestrian Safety

2 row infrared safety curtain in front of the door face protects pedestrians from injury caused by the moving door.
Eliminate Door/Goods Damage

Infinity presence timer setting prevents door closures on static objects left in the door close zone.
Energy Efficiency

Uni-directional detecting technology reduces building energy losses by as much as 20%
Accurately adjustable detection area reduces false door activations
Model

HR400-IND: Industrial Door Activation + Safety

Detection Method

Active Infrared Detection

Installation Height

2000mm to 4700mm (8ft to 15.5ft)

Sensor Dimensions

265mm (W), 61mm (H), 37.5mm (D)

Presence Timer

2s, 60s, 10min, Infinity

IP Rating

54

Power Supply

12 to 24V AC or DC ± 10%

Power Consumption

AC12V-2.5[VA], DC12V-140[mA]; AC24V-2.5[VA], DC24V-65[mA]

Operating Temperature

-20°C to +60°C, (-4°F to 140°F)

Weight

290g (0.64 lbs)

Available Colours

Black Product Code = HR400/BL, Silver Product Code = HR400/S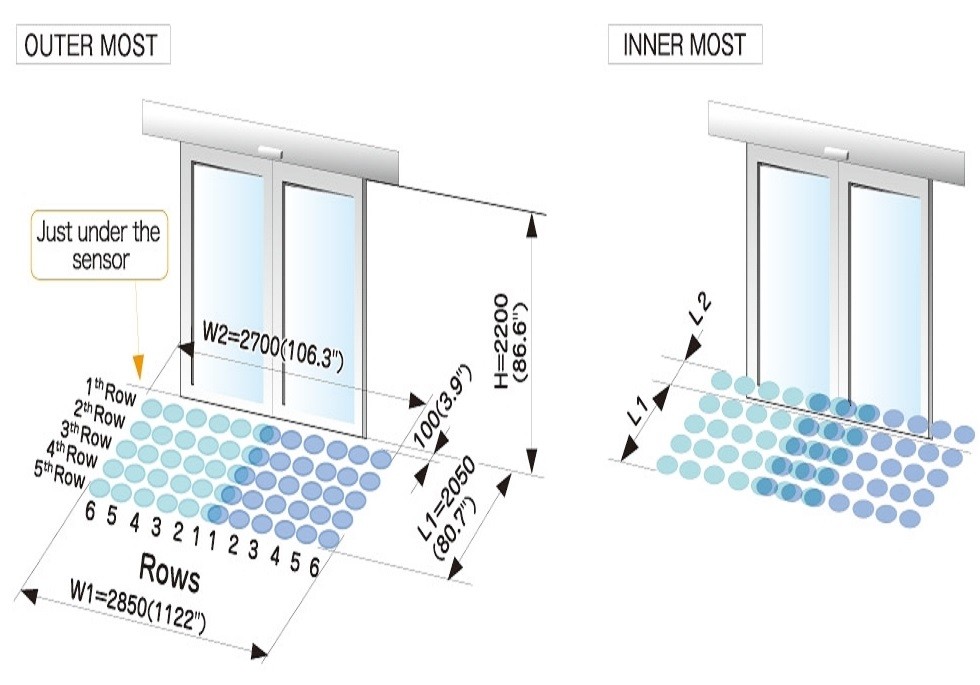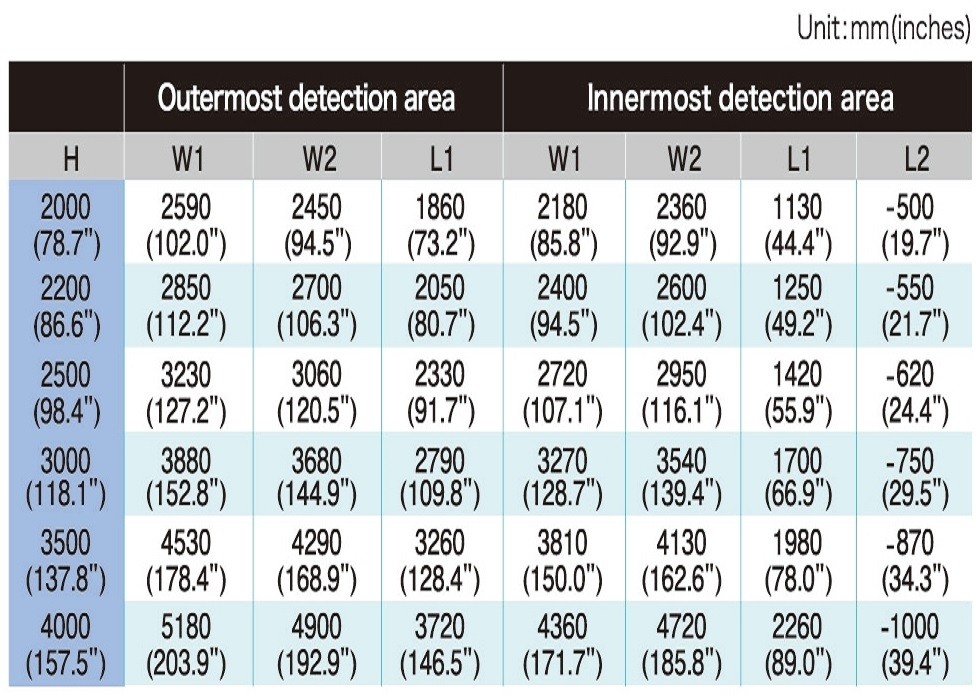 UTB
Under transom bracket
BF-2 Spotfinder
Infrared spot finder tool