Easy to use

Large surface area, soft touch push buttons.
Visual and audio indication of door movement.
Colour coded for the visually impaired.
Wireless for Ease of Installation

2.4GHz wireless receiver included.
Simple push button registration of both the internal and external switches to the wireless receiver.
Illuminated

Open/Close buttons illuminate when pressed.
Lock symbol on the external switch illuminates when access is attempted to a toilet cubicle already in use.
Visual indication when the batteries need replacing.
Waterproof

IP65 International protection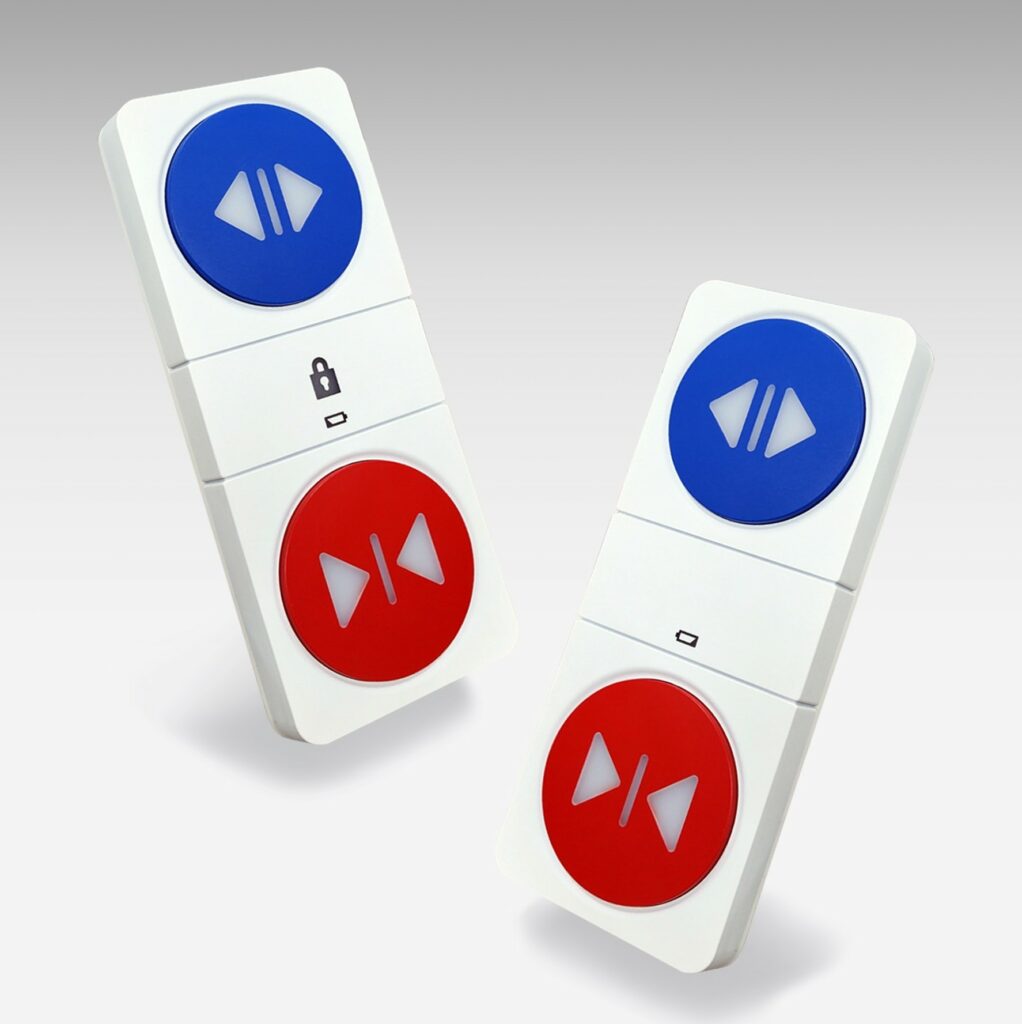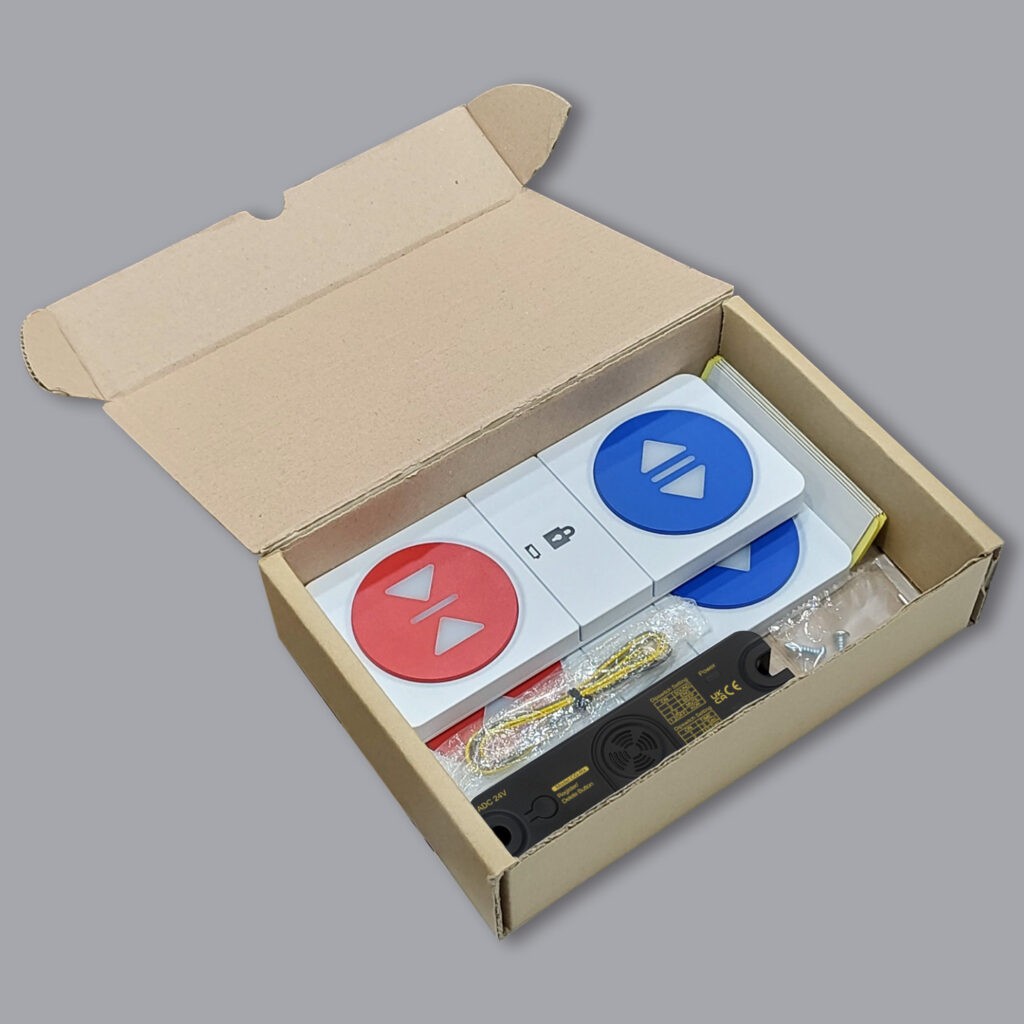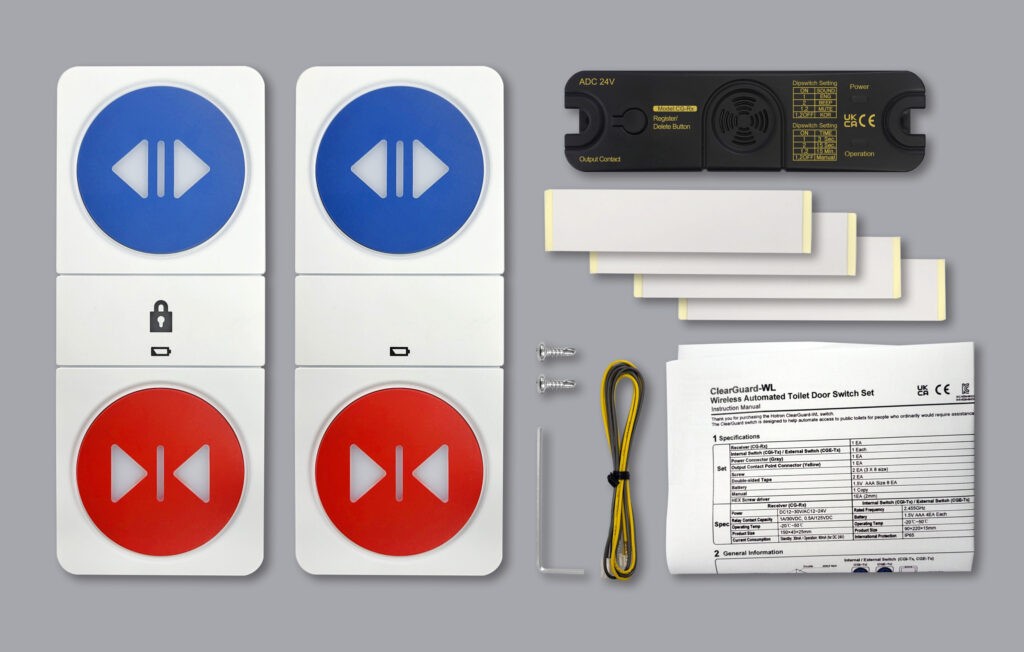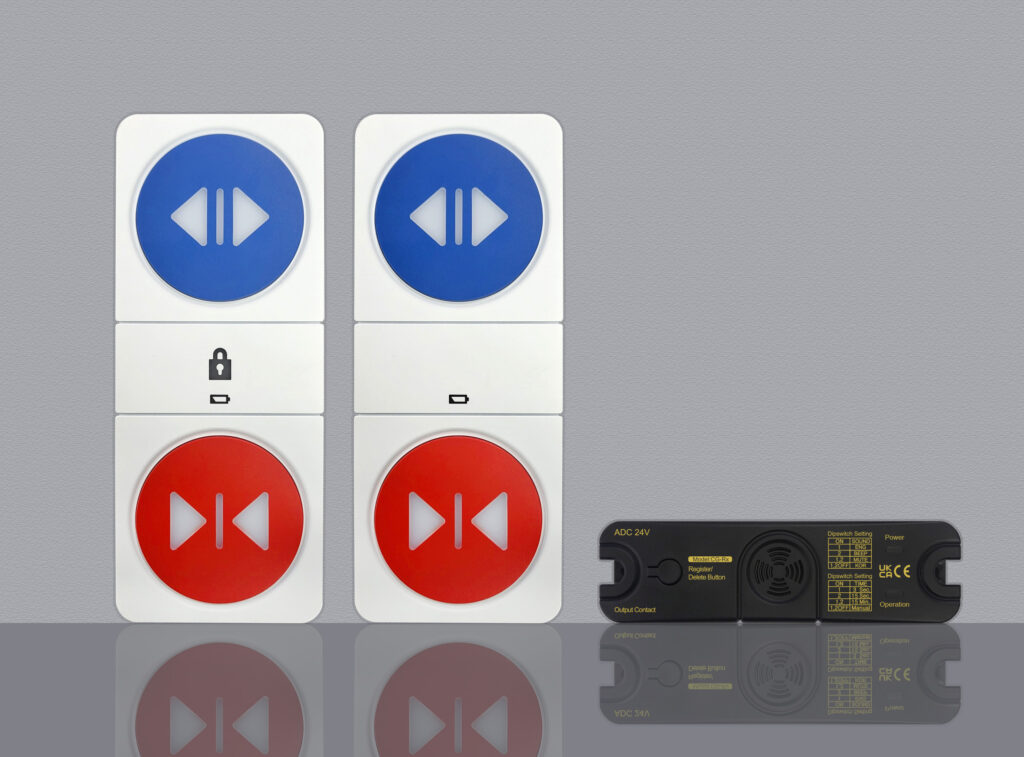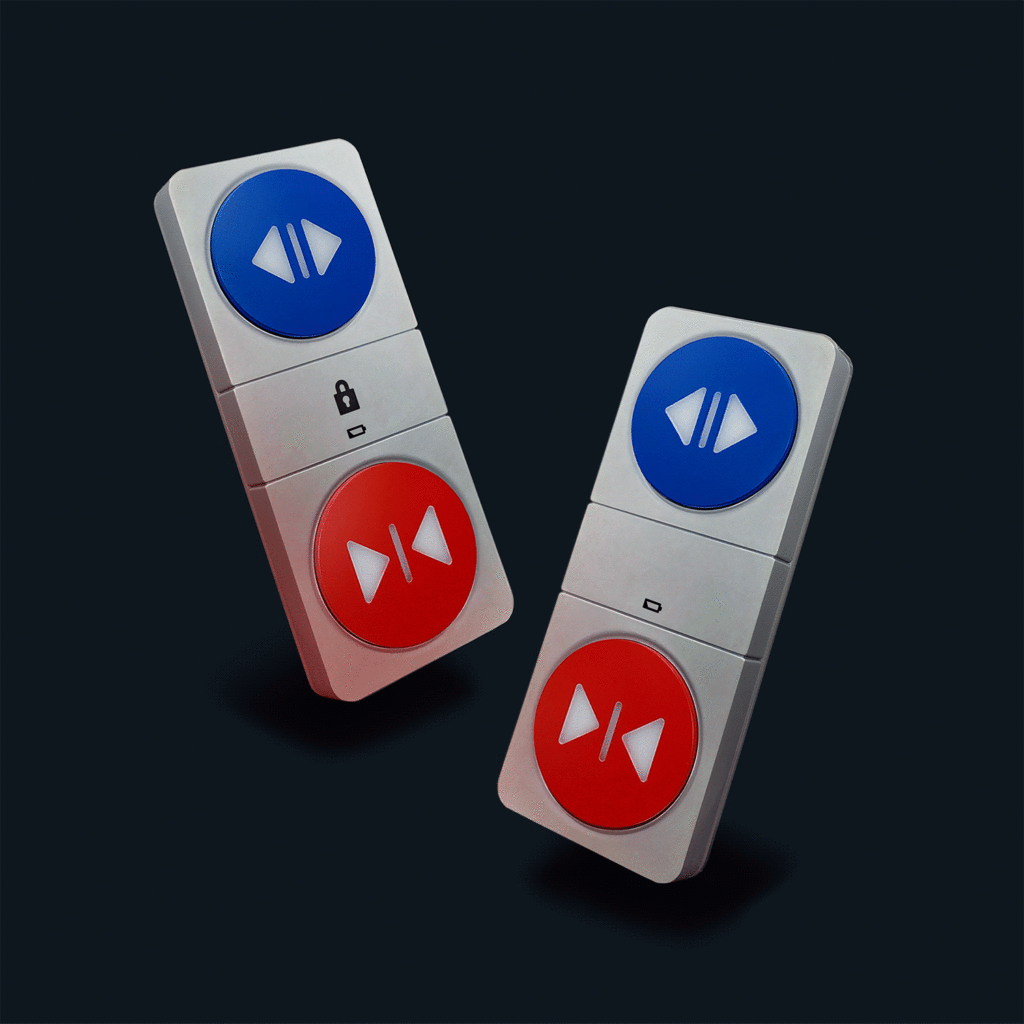 Model

ClearGuard

Detection Method

Push Pad - Wireless

Sensor Dimensions

Switches = 90 x 220 x 15mm. Receiver = 150 x 43 x 25mm

IP Rating

IP65

Power Supply

Internal + External Switches(CGI-Tx + CGE-Tx) = 1.5V AAA 4EA. Receiver(CG-Rx) = DC12-30V/AC12-24V

Power Consumption

Standby:30mA / Operation: 80mA (for DC 24V)

Operating Temperature

-20 to -50°C (-4˚F to 122˚F)

Available Colours

White